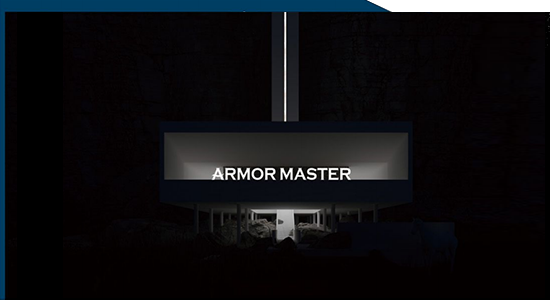 Teacher, role model. Teachers are ingenious, achieve perfection, eliminate ignorance, and gain insight into opportunities.
"Armor Master", dedicated, pursuit of excellence, never stop..., constantly sculpting products, the most concise lines, the intersection of comfortable life philosophy; delicate texture of raw materials combined with the most scientific line proportions, creating space aesthetics Artistic conception; intelligent safety is integrated into the design of Xiantu technology, bringing a safer and more comfortable experience.
The concept of exclusive treatment leads the industry trend, and the bold and pioneering attitude creates a new trend of high-end entry doors. Armor Master is determined to innovate, integrate advanced technologies from China and the United States, and create hard-core quality; at the same time, it maintains a subtle Chinese aesthetic, "big sound is rare, and the elephant is invisible." However, minus one point is not enough. "Armor Master" is committed to the delicate balance between "more" and "less", with "people-dwelling-life" as the core, breaking the sense of boundaries, allowing the door to breathe, and becoming the guardian of intelligent life.
Deconstruct the design aesthetics of the door and courtyard, extend the artistic tension, and create the perfect art of life.
ARMOR MASTER has famous designers who are the souls of product design and development. ARMOR MASTER injects the innovative design concept of perfect combination of humanization and art into the design of ARMOR MASTER, and promotes the supply of high-quality products that are safe, constant temperature, and intelligent connection for global users. Continuous pursuit of better solutions, so that every user can find the most suitable products in the ARMOR MASTER brand.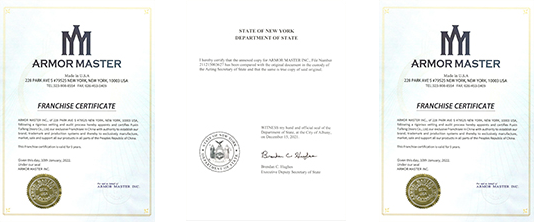 Brand Interpretation
The brand logo is composed of Armor Master's initial letters A and M, which is integrated into the European architectural style, symbolizing the industry attributes of Armor Master, as well as the atmosphere, nobility, stability and rigorous style. Armor Master is higher than the industry standard and stable product quality;
The brand logo shape is integrated into the crown shape, which means that Armor Master is committed to the world and the grand vision of becoming the world's leading brand in the industry.

Brand Culture
Brand Purpose:

Manufactured with excellent fireproof and anti-theft performance,

Smart entrance door with both environmental protection and excellent sound insulation performance

Brand Vision:

Become a leading brand in the global door industry

Brand Mission:

Explore and innovate with the same ingenuity

Brand Core Value:

Safety, intelligence, aesthetics, environmental protection

Brand Appeal:

Armor Master · Home Guard
Partner
ARMOR MASTER has been a strategic partner of many famous real estate companies for many years. With its excellent and stable corporate strength and its own charm, ARMOR MASTER integrates multiple resources to give full play to their respective advantages, realizes the perfect integration of advantageous resources, and benefits users and enterprises.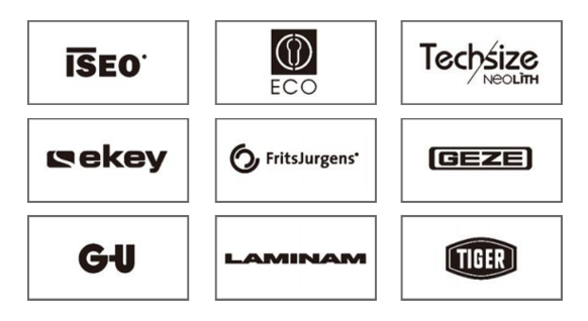 Partner - FUSIM
FUSIM (founded in 1999) is a full-category door industry aircraft carrier. Its subsidiary Fusim Taifeng Door Industry Co., Ltd. was established in 2015 with a registered capital of 17 million US dollars. The existing plant area is 260,000 square meters, and there are more than 2,500 employees. There are more than 2,300 offices and marketing outlets in various provinces, municipalities and autonomous regions across the country. It has cooperated with well-known domestic real estate companies Evergrande Group, China Fortune Land Development, Vanke Enterprise, Greentown Group, Gemdale Group, Greenland Group, Country Garden, China Overseas Real Estate, Xincheng Holdings, Longfor Real Estate, Hailiang Real Estate, Xuhui Real Estate and other enterprises have established good strategic cooperative relations, and exported to Russia, the European Union, Southeast Asia, Africa and other countries and regions. For many years, the tax payment has exceeded 20 million yuan, and it has won the top 100 taxpayer in Yongkang City.
Fusim Taifeng Door Industry Co., Ltd. is a professional manufacturer of all kinds of door products integrating development, design, production and sales. It mainly produces "Fusim" anti-theft security doors, fire doors, steel and wood armored doors, Doors, steel entrance doors, interior doors, stainless steel doors, copper doors, carved aluminum doors, aluminum wood doors, copper wood doors, building doors, steel copper doors, non-standard villa doors and other products.
In 2021, Fusim Group will create a new high-end brand — Armor Master
Armor Master Intelligent Entry Door: It has excellent fireproof and anti-theft performance, and also has environmental protection and excellent sound insulation performance. Armor Master thermostatic system door: safety, intelligence, aesthetics, environmental protection.
Our Honor
The company has passed 1SO9001 quality management system certification, ISO14000 environmental management system certification, ISO18000 occupational health and safety management system certification, China environmental label certification, measurement and testing system certification, AA-level certification for enterprise standardization good behavior, and inclusion in product quality electronic supervision and management, etc.; The "Fuxin Brand" trademark has been awarded "Zhejiang Famous Brand" and "Zhejiang Famous Brand Product". It has passed the "GA" certification of China Safety...